BRIEFLY IN ENGLISH
Always something tasty brewing at Takatalo & Tompuri!
TAKATALO & TOMPURI BREWERY
Takatalo & Tompuri Brewery is located in the heart of the picturesque Finnish countryside in Virolahti—just 165 kilometers from Helsinki. We combine ancient farming techniques with the most modern brewery technologies in a unique way. 
We grow malting barley and oat on our own fields, source the water from own well, and smoke the malt in our brewery to ensure the high quality of each bottle of our award-winning beers. Our beer is truly sustainable and locally produced. We grow beer!
 The name of our beer, Kaski, derives from the traditional Finnish agricultural method of creating fields for crops and fertile soil by slashing and burning plots of forestland. With respect to our forefathers' and foremothers' hard work, we proudly call our beer Kaski.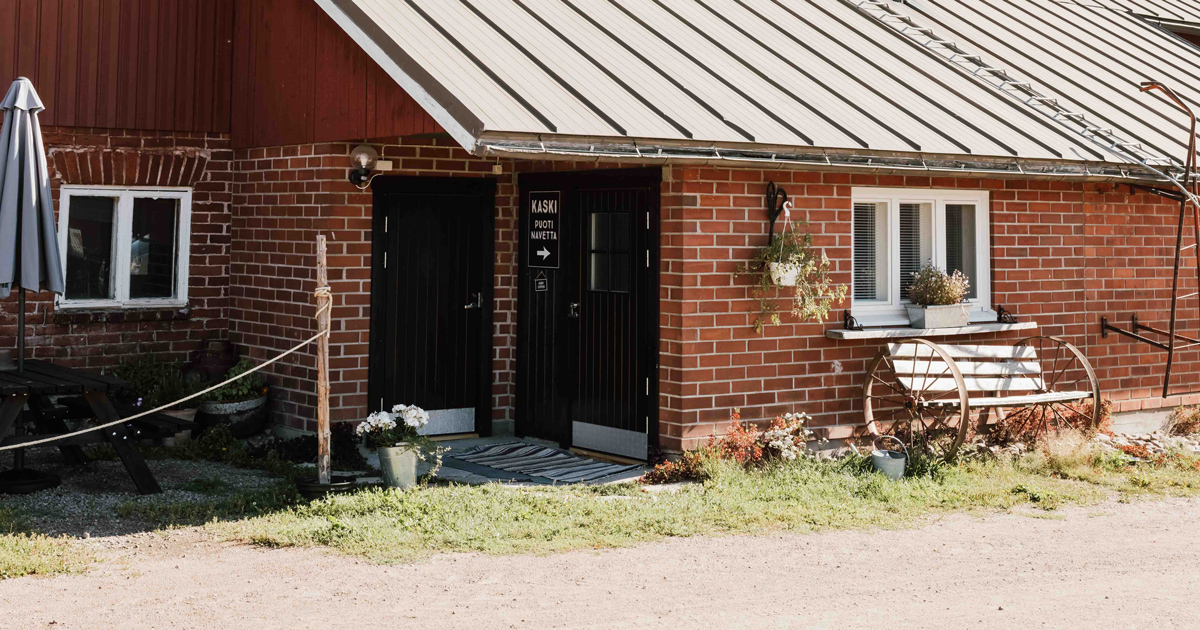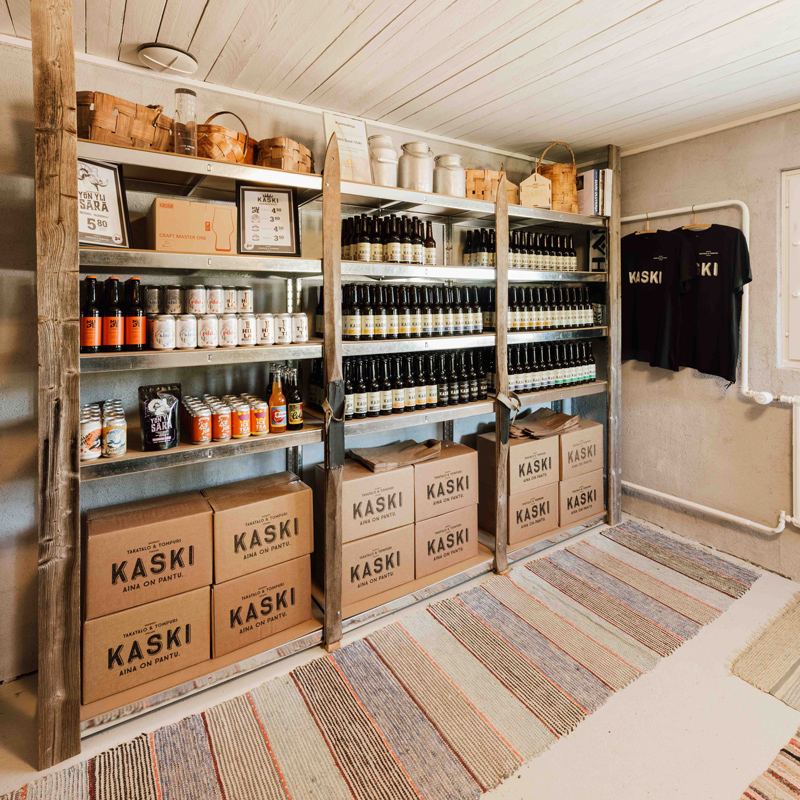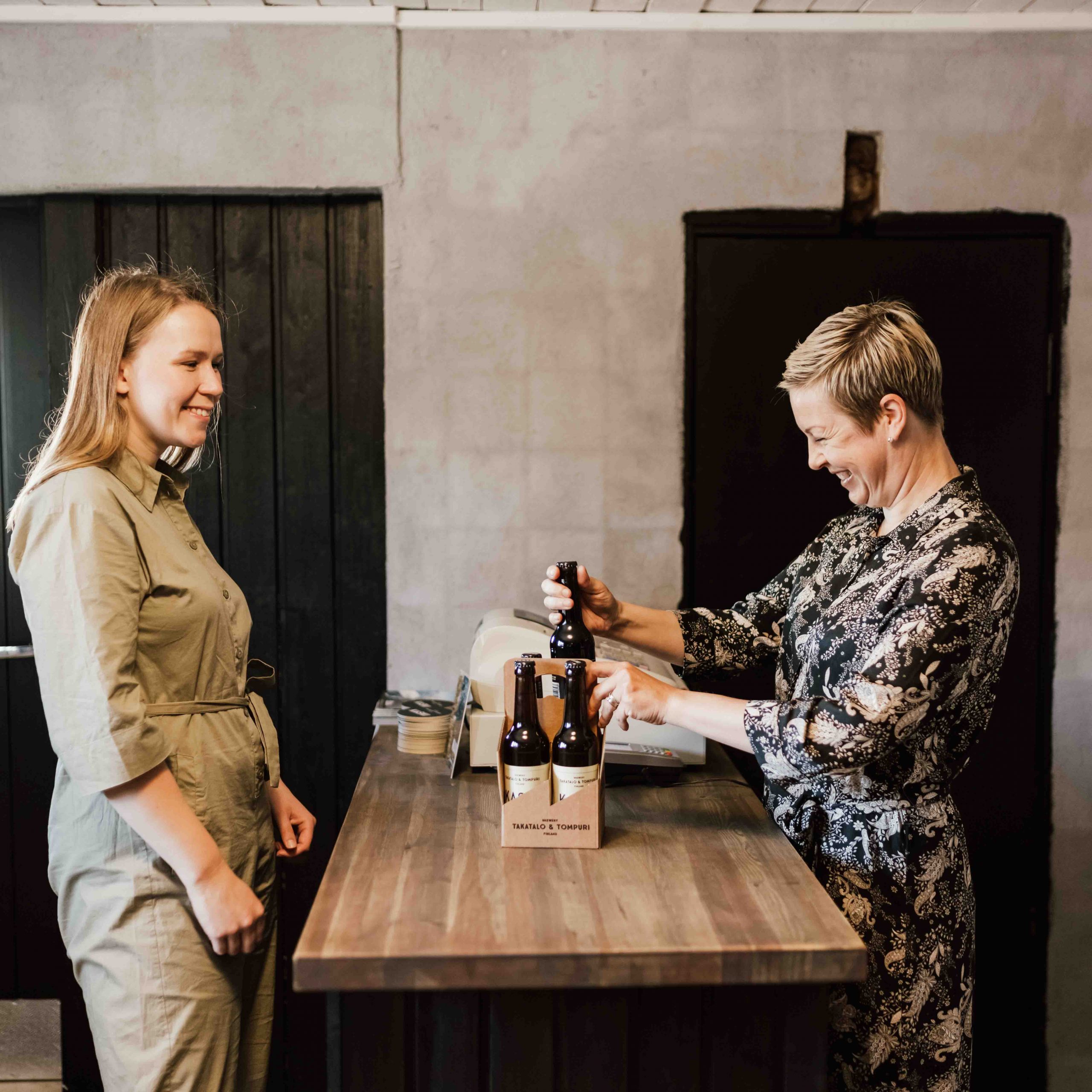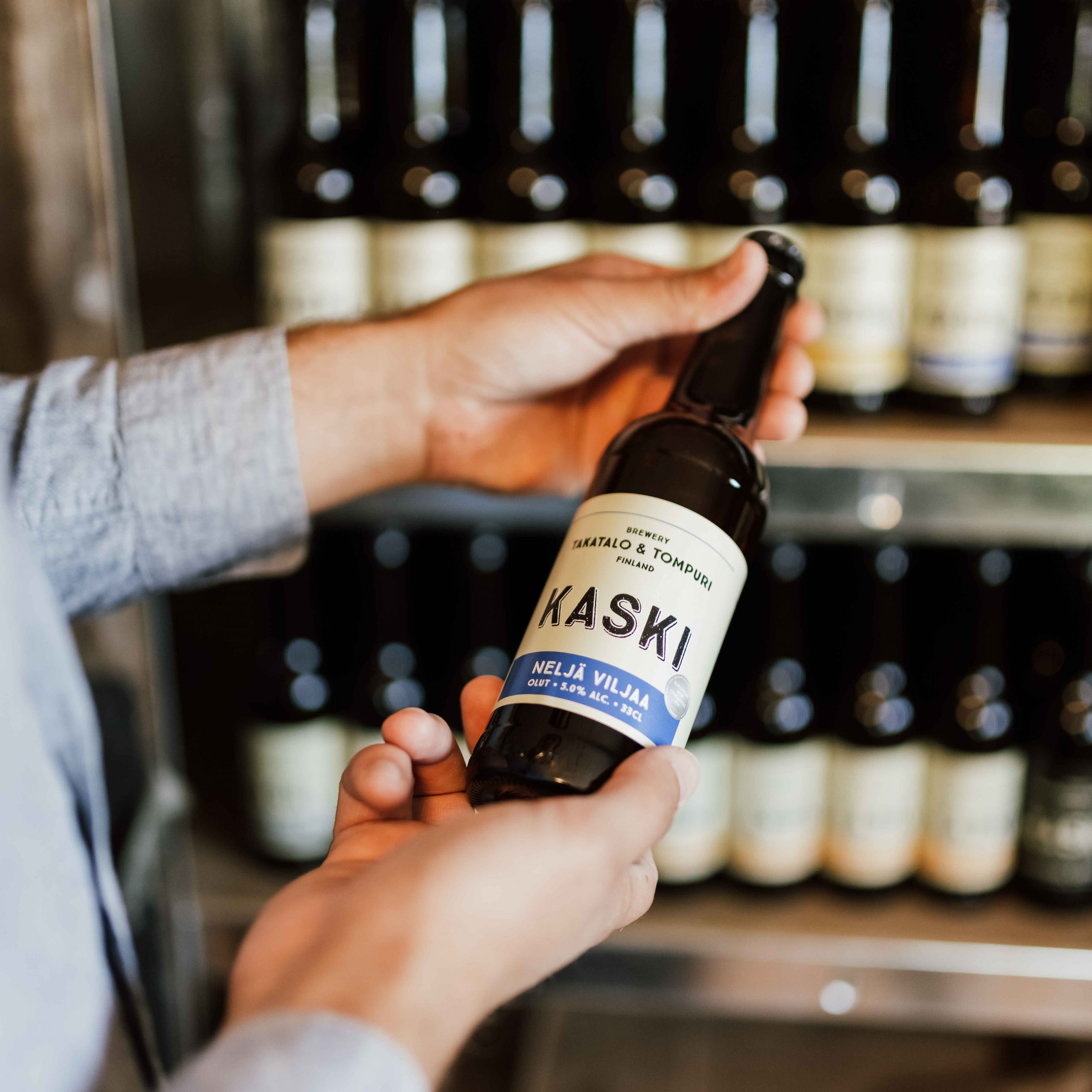 RESTAURANT "NAVETTA" AND BREWERY STORE
Visit our Navetta restaurant to enjoy traditional Finnish food made of locally sourced ingredients. Ultimate freshness guaranteed! Our cozy restaurant seats 25 people. 
Brewery store is conveniently located right next to the restaurant. Our master brewer host and hostess welcome you to explore Kaski beer varieties and chat about beer.
For menus and opening hours, please visit our Facebook and Instagram pages.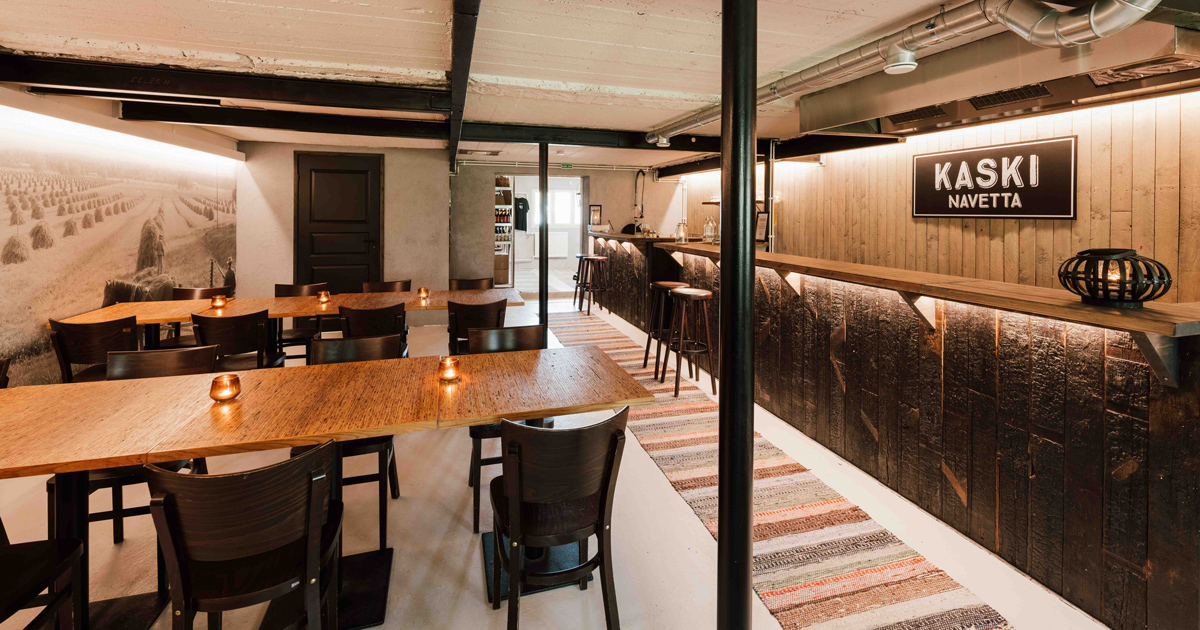 BEER TASTING
Beer tasting visits are organized by appointment in our brewery building. Beer tasting is an exciting idea for company outings, team building events, tourist groups, and any interested individuals. In addition to tasting our beers, you will be invited on a tour into the beer brewing history and practices on a Finnish farm.
AWARD-WINNING BEERS
Our unique beers range from Savubock (smoky bock beer) to Mustakaura (black oat), from Imperial Stout to Ruislager (rye lager) and other specialties. We will be happy to tell you more.
During our first 6 years of operation, Kaski beers have already received 20 international and national awards.
The awards include:
Best Beer in Finland for
Kylmäsavulager – best light lager
Mustakaura -best dark lager
Savubock – best beer in Finland
In Europe Kaski beer has been awarded
European Beer Star
European Beer Challenge
Frankfurt International Trophy
CONTACT:
Sales & Beer tasting bookings
Marjo Suur-Uski
panimo [ä] takatalotompuri.com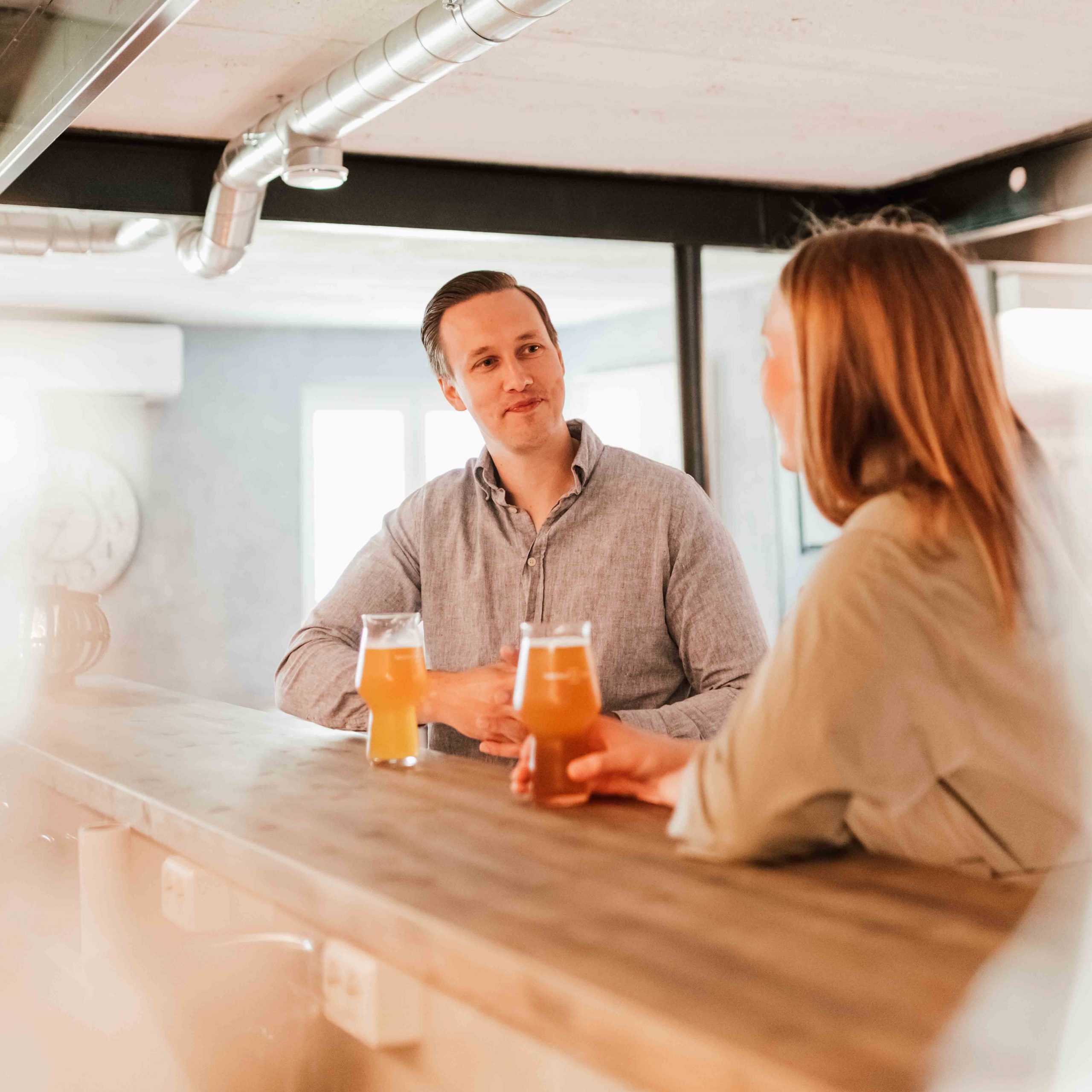 Uskintie 23 C, Ravijoki • Y-tunnus 2708164-8 • Aina on pantu.